How to clean the air filter of a LG Inverter Window Air Conditioner
LG inverter window AC's have a "Clean Filter" LED indicator on the panel. Probably the AC uses a air flow sensor to detect any reduction in air pressure which in-turn triggers the red colored LED indicator.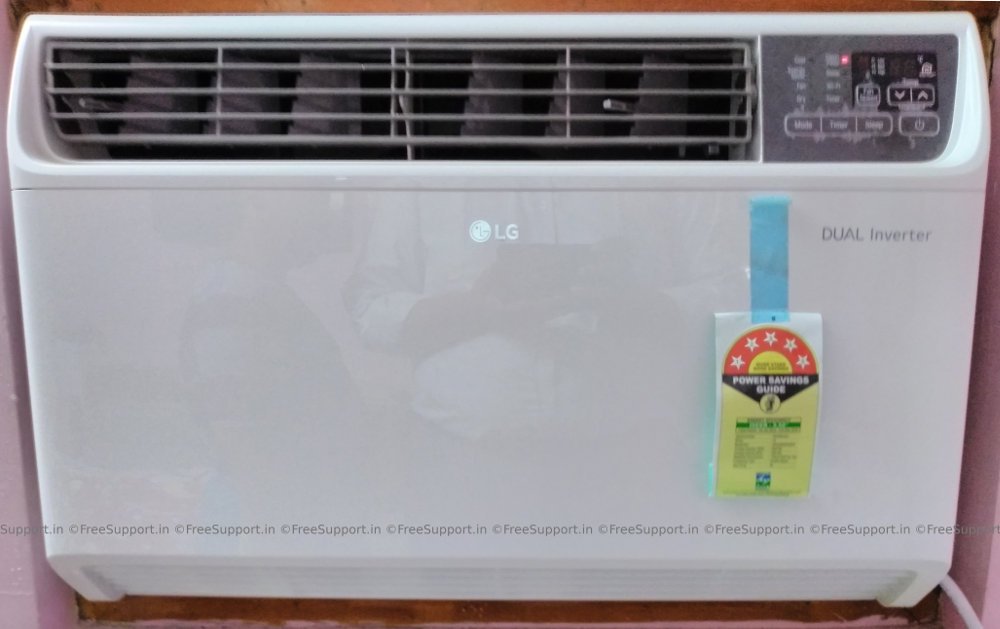 You can see this indicator in the picture below.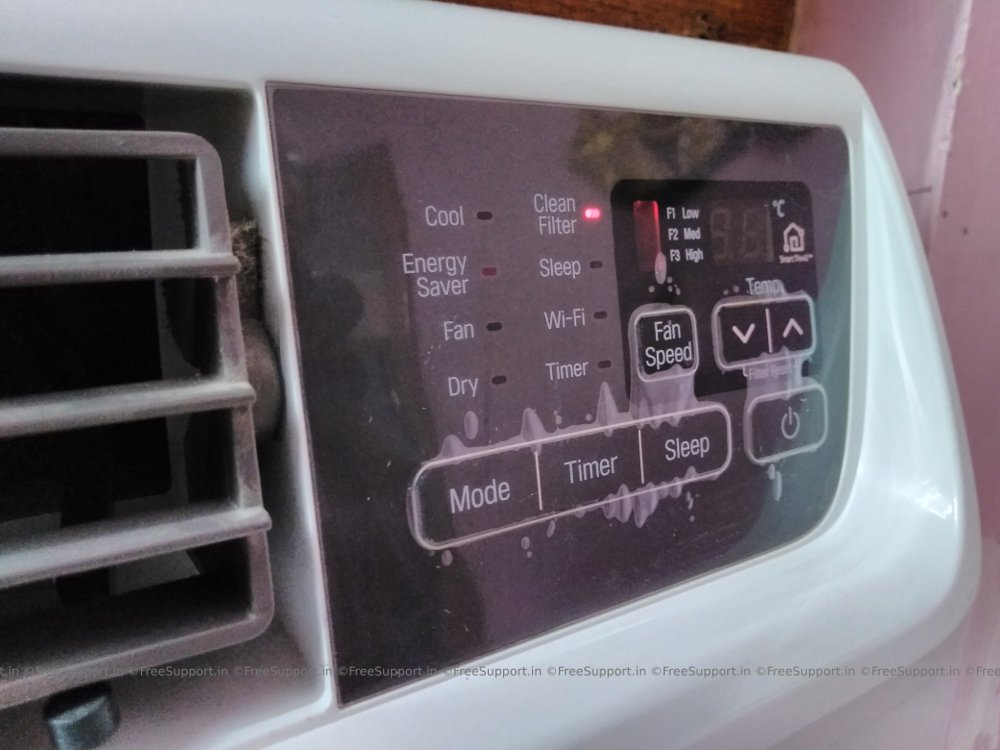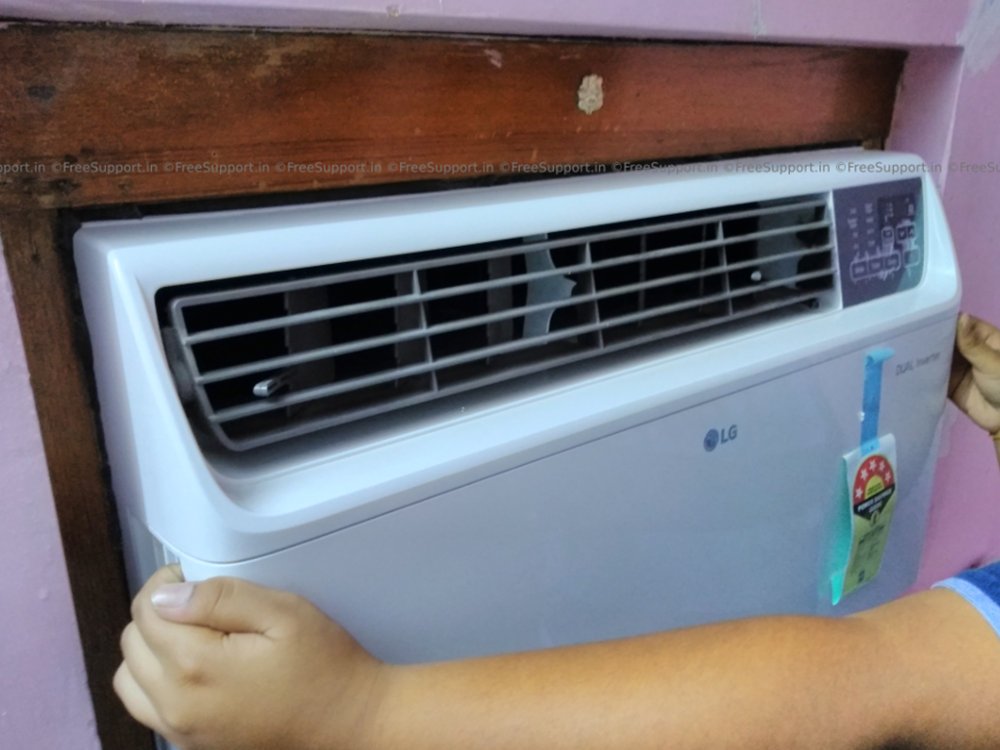 The filter is user cleanable. Switch off the AC. Hold the sides of the filter tray opener as shown below and pull towards.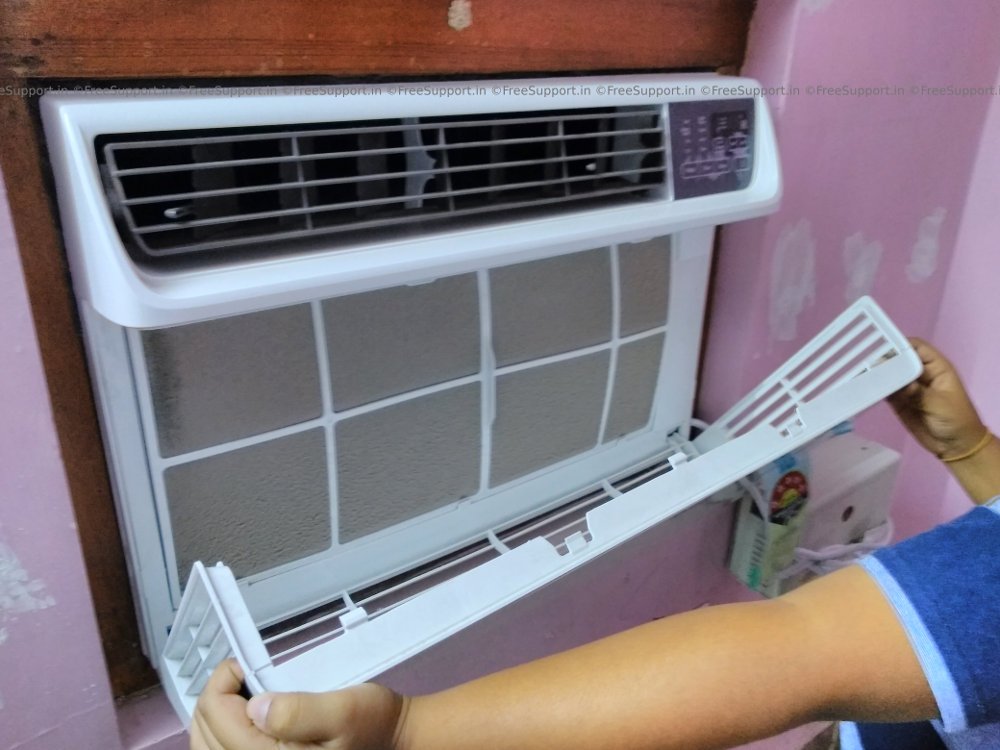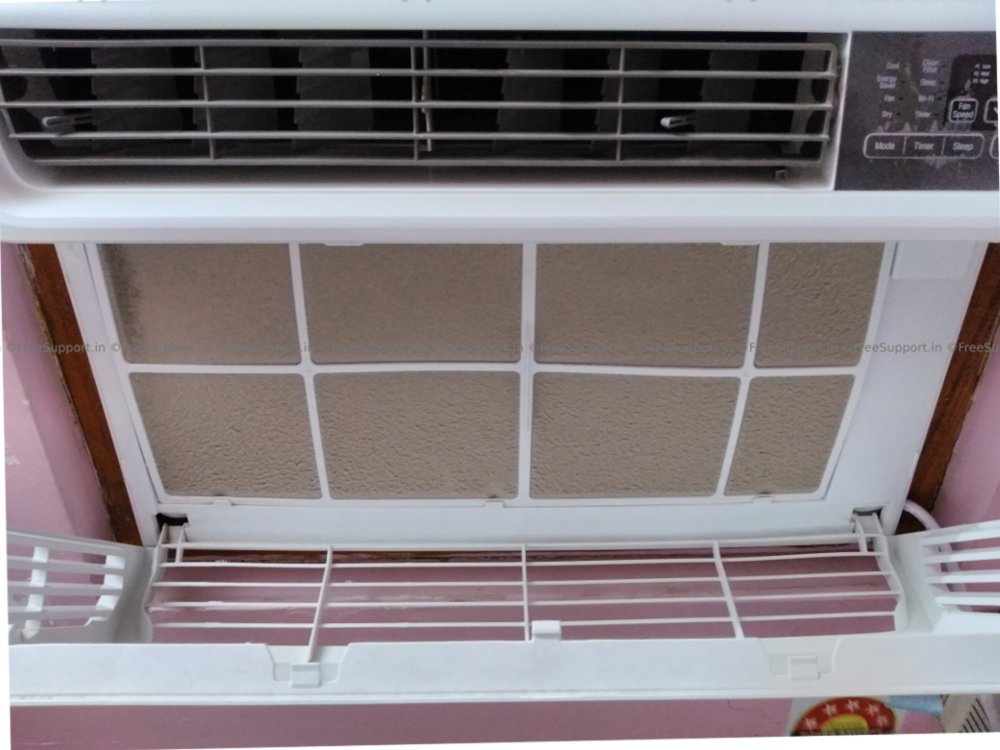 As you can see, the filter in this AC is clogged.

Wear a dust mask if you are allergic to dust. Carefully remove the filter by applying a gentle force, pull it upwards (If you hurry, the fine dust will dislodge, go slow).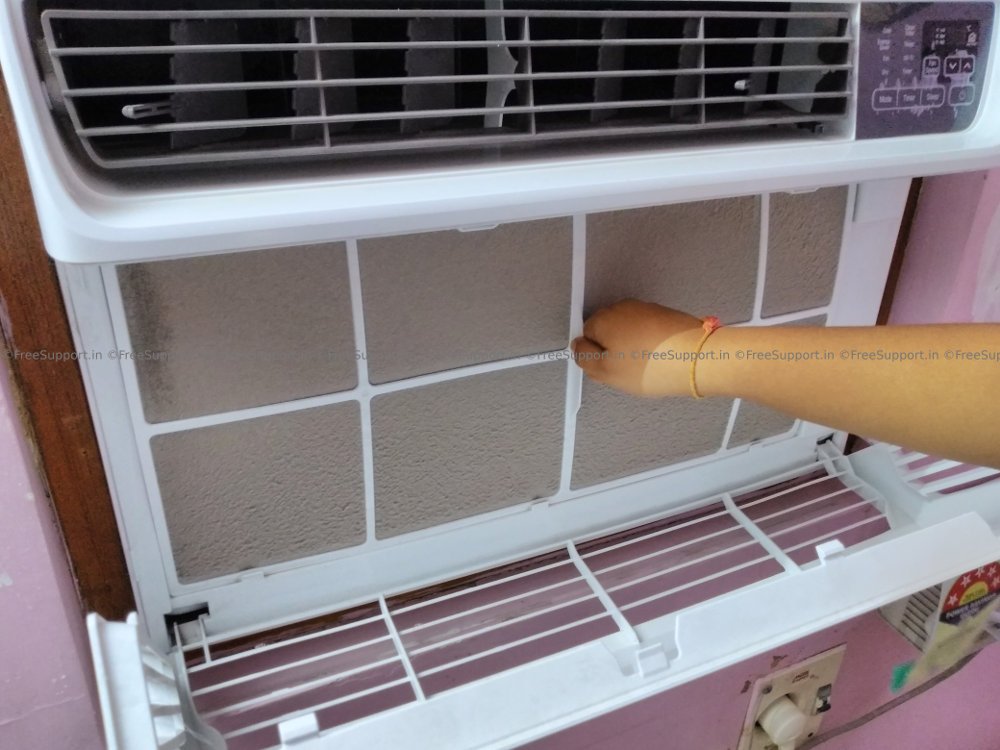 Clean it with water under the tap, do not brush it, do not apply detergent.


Dry it and install the filter back.
That should do, the red LED light on the panel will not glow anymore (Since you cleaned the filter already the air flow sensor can sense more air pressure now)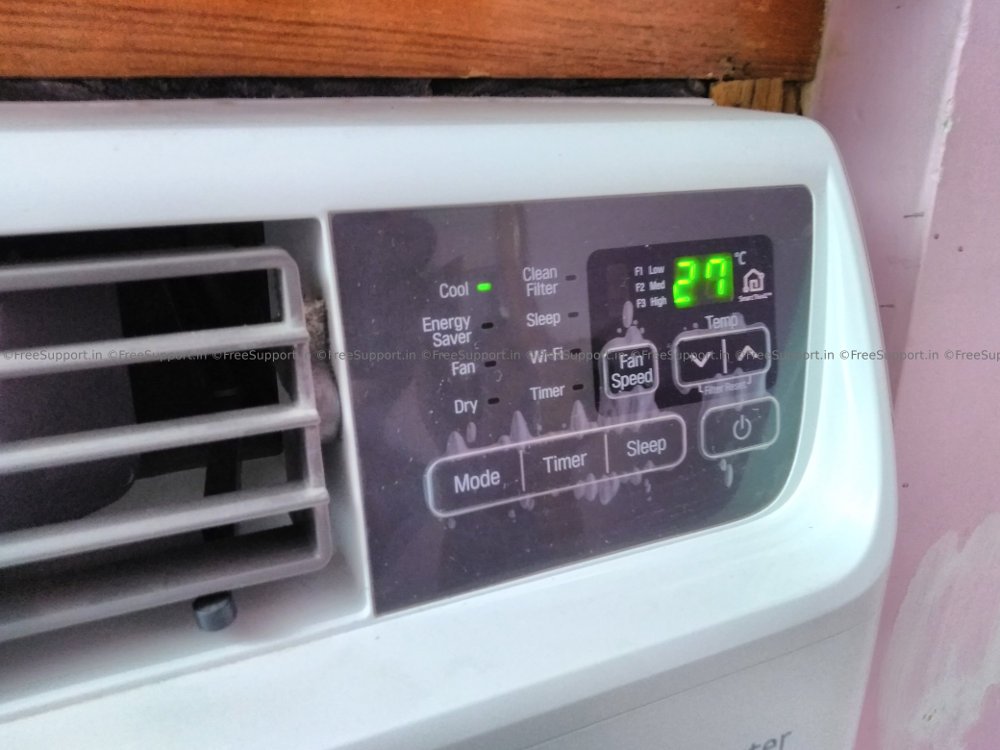 If it continues to glow despite cleaning the filter, you can press and hold the temperature up and down buttons simultaneously to reset the indicator.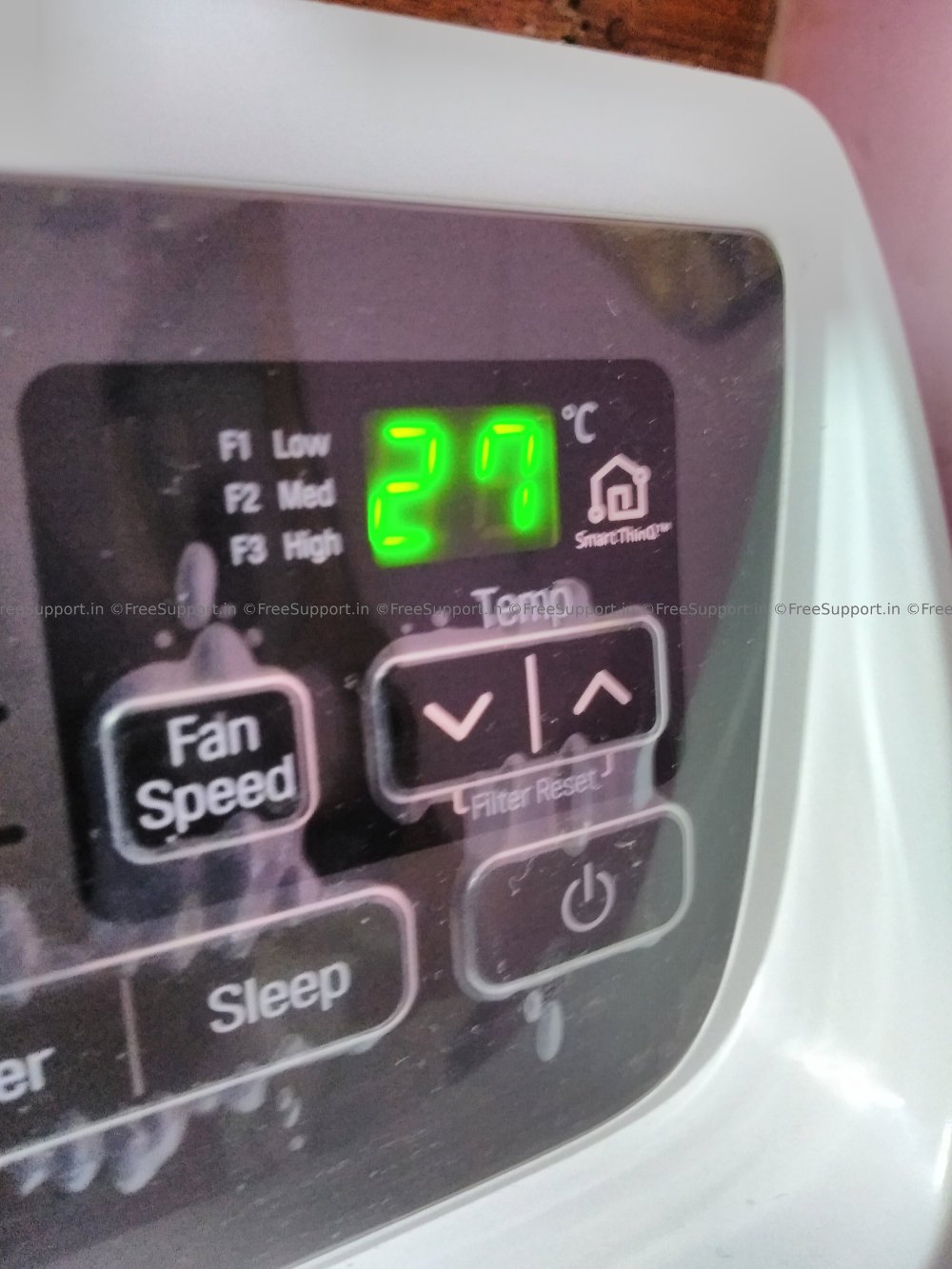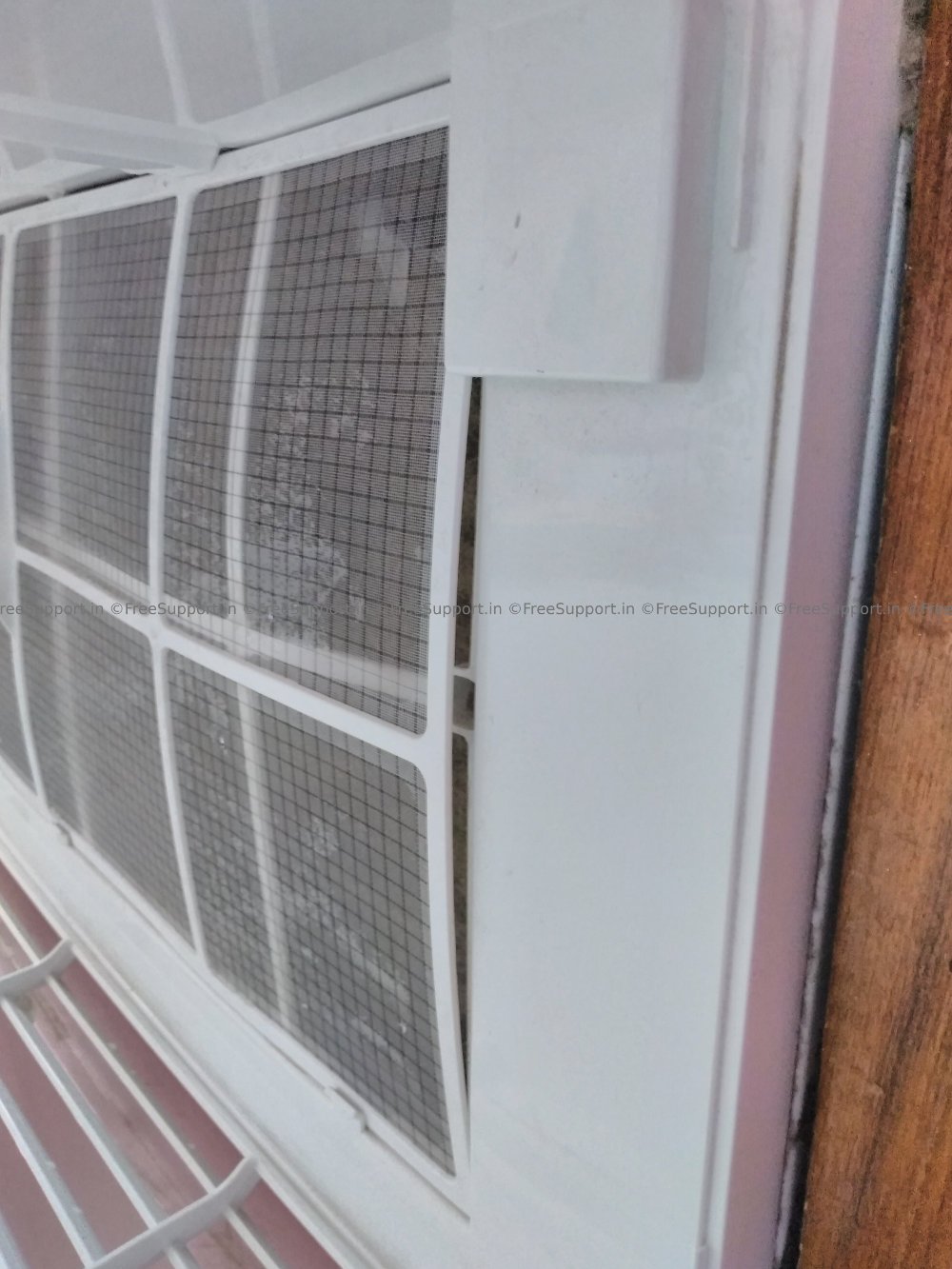 There is one issue with this AC though. The filter does not fix thoroughly on the sides. This causes dusty air to get in through the sides of the filter.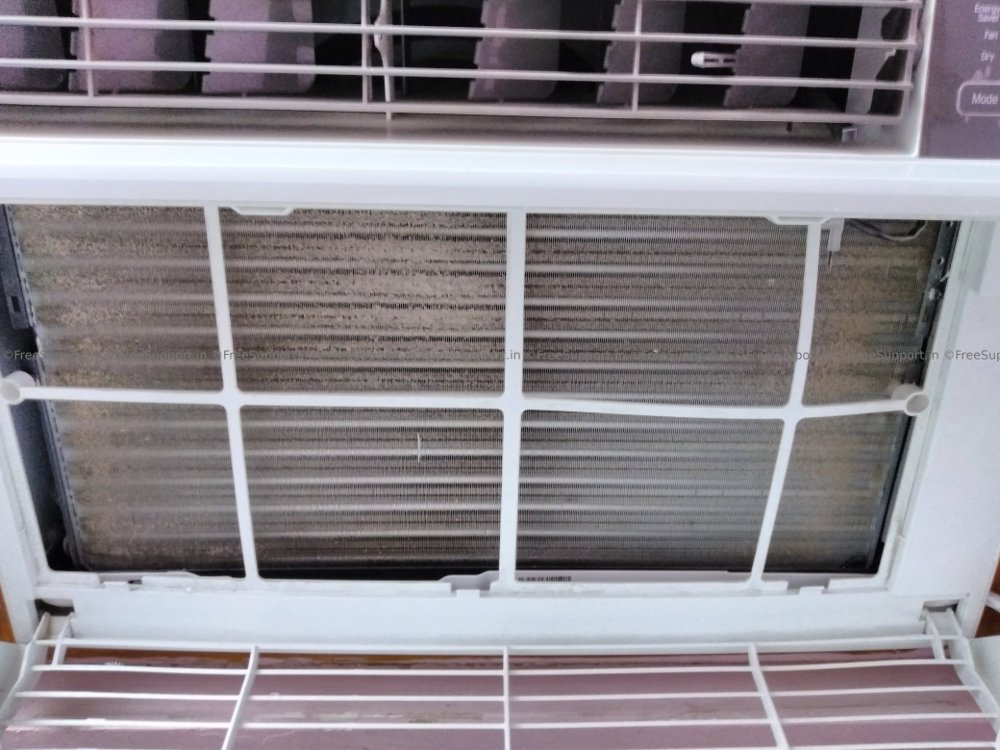 You can see the dust on the fins of this fairly new (1 month old) AC.

If this is the case with your AC too, the best way to solve it is with some tape.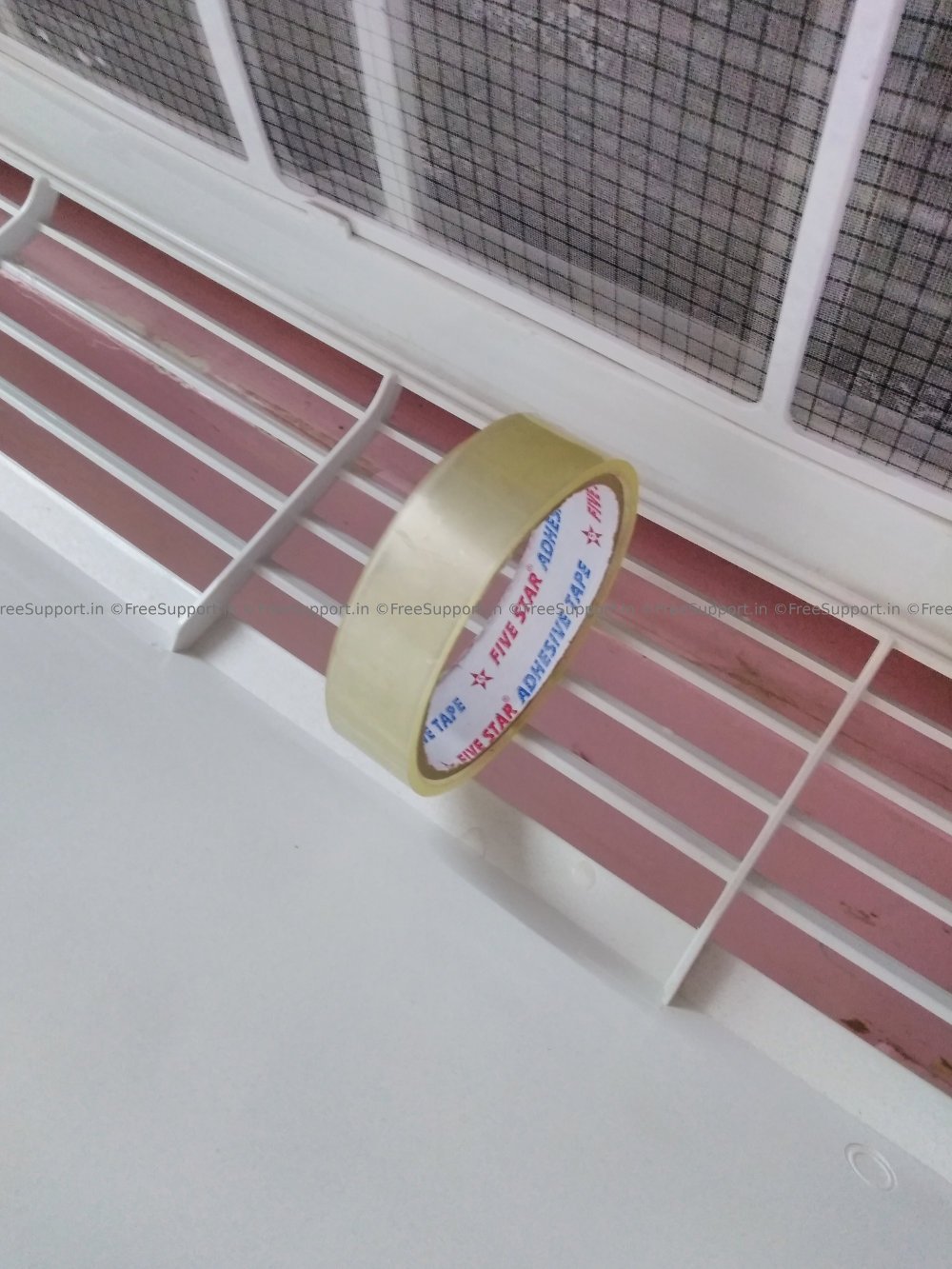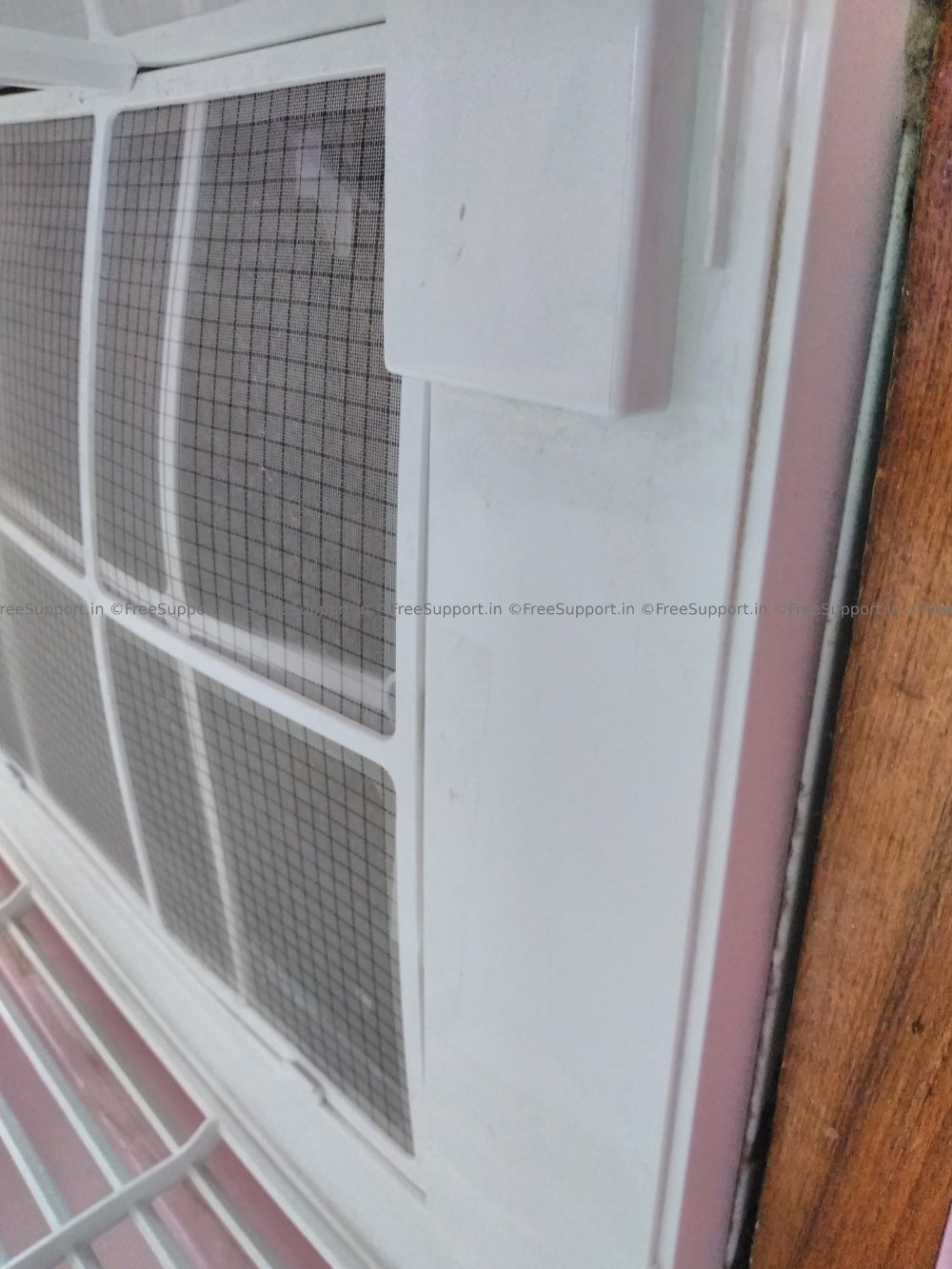 Just take a small portion of the tape and apply it to seal the edges of the filter. Do not cover the filter with tape. This is not a elegant solution, but should work just fine.
You can buy LG Inverter Window Air Conditioners here:

LG JW-Q12WUXA [1 Ton, 3 Star]


LG JW-Q18WUXA [1.5 Ton, 3 Star]


LG JW-Q24WUXA [2 Ton, 3 Star]


LG JW-Q18WUZA [1.5 Ton, 5 Star]